Last week, Aurelia said goodbye and the new board took over. Over the last year we have heard many times that it must be boring to be a board in corona times but we would like to prove to you that this is not true. Corona even gave us some new possibilities although we have certainly missed all the parties and times with our lovely members.
It all started on the 26th of May 2020 where we, for the first time in over two months, saw each other offline because we sat together behind a laptop desk for the board change. From that moment, more and more things became possible with as absolute highlight our board holiday to the beautiful village of Eijsden in the even more beautiful province of Limburg. Here we had a nice party in our Airbnb (which was not appreciated by our neighbors) and we had a nice midnight swimming experience in de Maas (which was not appreciated by the police). All in all, we didn't make friends but we all enjoyed it very much.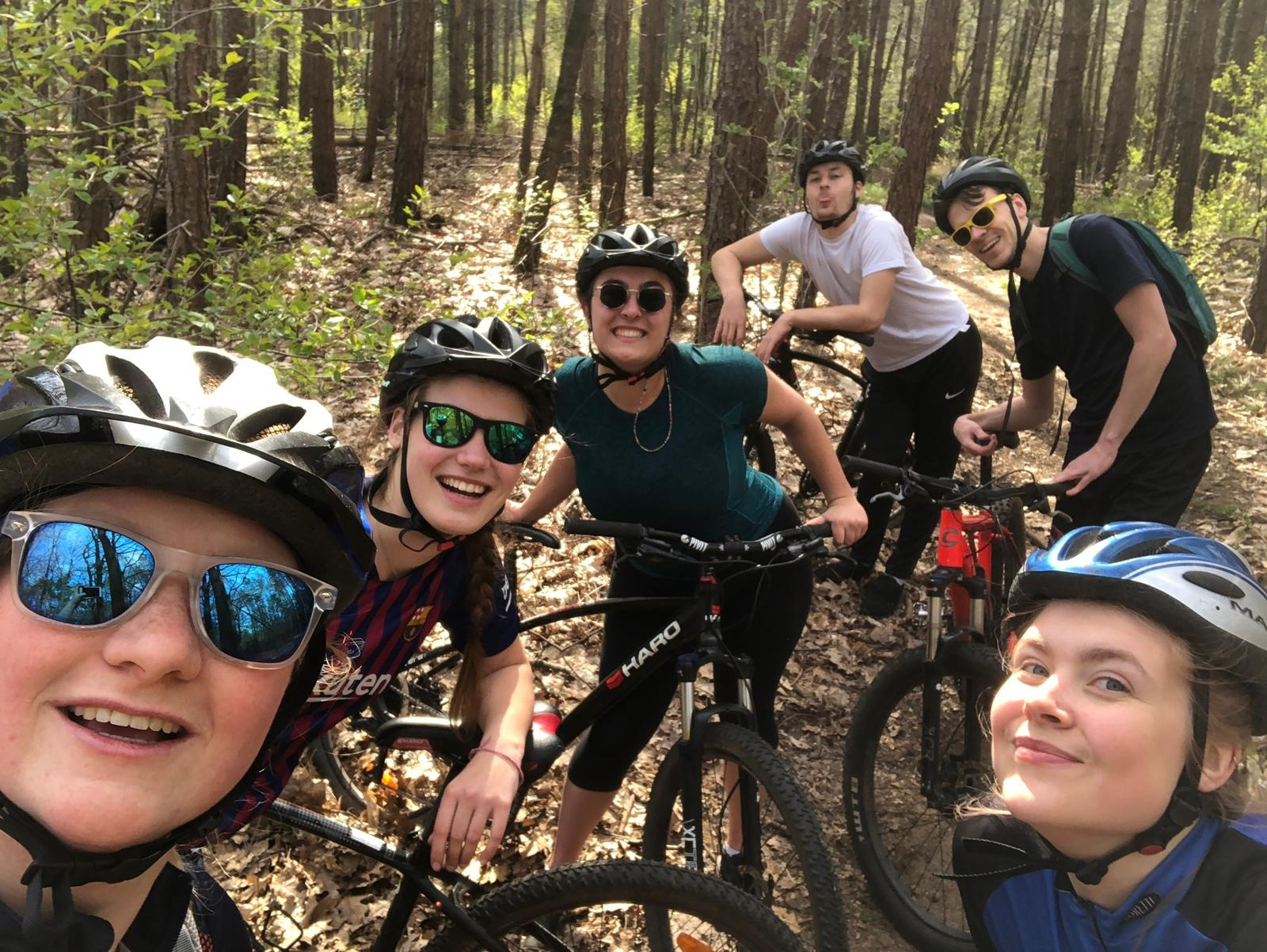 At the end of the summer holiday the first big offline event would take place, namely the introduction week. Just two weeks before the introduction week we got the bad news that alcohol and parties were not allowed. Therefore we had to cancel and change some of our activities, something we unfortunately had gotten used to. Luckily, an alcohol free bier-estafette was still possible. After the summer holiday we could finally open the Internaat for a limited number of members. This combined with the outside drinks caused us to sometimes almost forget about corona. Until December when we were delighted with a new lockdown. The next months were pretty tough and it was much harder to stay motivated. Luckily we could already proudly look back on some things we had achieved, like the new website, new database, digital declarations, development of the app, and different sustainability measures.
We received the best possible news at the end of our board year. The Internaat could reopen and drinks were also allowed again. As Neomeris takes over, things are slowly getting back to normal and we hope that they can have a board year as it should be. Where we can hug each other on Stratumseind, wait for a tosti in a crowded Internaat, and can finally scream: BESTUUUUUR MAG DE BAR OPEN???
Even though it was not as we had expected beforehand, we enjoyed our board year a lot and we can look back on many beautiful memories and friendships that will last forever.